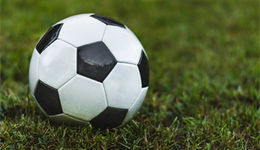 Soon it's christmas time for all football enthusiasts! The Champions League final and the UEFA European Championship is coming up in the coming weeks. The Champions League final between Manchester City – Chelsea is even less than a week away.
Football is an amazing uniting force for sure and I can't even imagine how many people out there, besides myself, that are looking forward to the matches.
This year it's extra special of course. Could it be Englands time to win the European Championship this time? It would be fantastic. I have checked out the odds and it seems like England is number two at the oddslist. They have never won the Euros yet so it would really be a historic moment if they did.
Number one at the oddslist is the reigning World Champions France. The odds at France is 6.00 and the odds at England is a bit higher and are 6.50 at the moment.
The Euros starts 11 June and last until 11 July. In other words, we have a whole month of exciting football to look forward to this summer.
Champions League final
But before the European Championship kicks off the final of Champions League will take place in Porto the 29 may. Two English teams has made it to the final: Manchester City and Chelsea.
This will be the third time in history that two English teams will meet in the Champions League final. The first time was 2007/2008 when Manchester United and Chelsea made up for the title. Manchester United won. The second time was 2018/2019, when Liverpool defeated Tottenham Hotspur in the final.
Manchester City have never been in a Champions League final before. Chelsea on the other hand have played two finals. First time in 2007/2008 when they lost to Manchester United and the second time in 2011/2012 when they won the final against Bayern München. According to the odds, Chelsea enters this final as underdogs. Manchester City is the favorites and a bet at them as winners gives 2.02 in odds at Unibet right now. A bet at Chelsea as winners gives 4.00 in odds.
If you're interested in betting check out this old post where I tells about oddsexpert.co.uk where you can find interesting matches in football and compare odds at the matches.